Dubai Shopping Festival 2022 - Everything you need to know
Shopaholics! We are aware of how excitedly you have been waiting the Dubai Shopping Festival 2022-2023, and it's here again! The best time of the year to shop at the best rates and with the biggest discounts is without a doubt now.So make a list of everything you intended to buy (even though you'll definitely wind up with much more) and get ready to indulge your shopping addiction. The 27th iteration of the renowned DSF, which will feature more than 4,000 stores and 1,000 companies, is scheduled for December. All of these companies offer a haven for you retail therapy and shopaholics by showcasing their goods. Attending the Dubai Shopping Festival, which draws visitors from all over the world, is well worth your travel schedule since you can take advantage of shopping, art, culture, food, entertainment, and much more.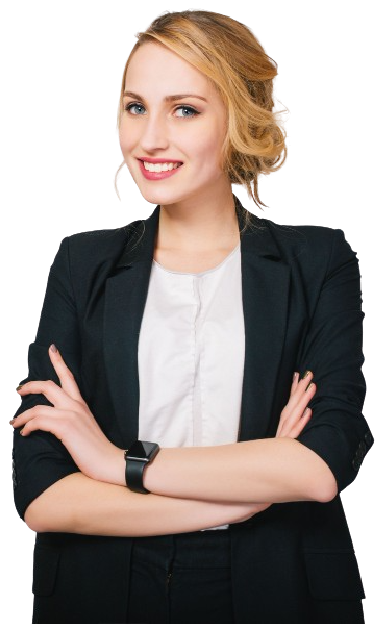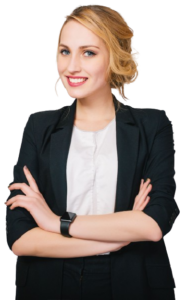 READY FOR TOUR? GET YOUR FREE QUOTE
We will ensure to deliver rememberable tour of entire life.
Dubai shopping festival 2022 dates:
Dubai shopping festival 2022 dates have been revealed and The DSF is scheduled to take place between 15 December 2022 and 29 January 2023. More than 3,500 stores and malls in the city participate in the festival and provide their patrons with alluring deals, steep discounts (up to 90% off occasionally), cash coupons, and presents based on their purchases. The malls that are all under one roof will not disappoint you if you seek an opulent shopping experience that is authentic to Dubai. Here is list of malls that are participation in Dubai Shopping festival 2022-2023.
Choosing the correct goods to purchase during the DSF can be difficult. Being a shopaholic and being in a shopping paradise are extreme sports, as there are dozens of brands providing large discounts of up to 90%. A LIST OF SOME POPULAR ITEMS OR PRODUCTS YOU CAN FIND INCLUDES THE FOLLOWING:
THINGS TO DO AT DUBAI 2022 SHOPPING FESTIVAL
one can indulge in many events and create lifelong memories in addition to overspending on buying. Learn more about your options for DSF 2022 below
Without good food, no event is successful, and we are aware that Dubai's cuisine never disappoints at any time of day. Enjoy food cooked by some of the most known chefs in the world whether you are a foodie or not. Now is the time to satisfy your appetite while others are out shopping.
Attending a live concert, especially one in Dubai, is an exhilarating and adrenaline-pumping experience that is unmatched. DSF is a treat for music enthusiasts, whether you prefer rock 'n' roll, pop, or traditional Arabic music. The DSF features numerous concerts to keep attendees entertained after their day of shopping is over.
Fireworks will take center stage as the DSF 2022's most magnificent highlight, stealing the show and drawing as many spectators as possible. On December 16, fireworks for the opening ceremony will be displayed in La Mer, Dubai Festival City Mall, Al Seef, Dubai Creek, and Dubai Frame. While the Dubai Festival City daily fireworks show will run through December 22.
The sky-high performances taking place in the DSF 2022 are another breath-blowing highlight of the evening. At Ain Dubai, Blue waters, and The Beach, guests can look forward to some amazing and mind-blowing drone shows every day at 7:00 pm and 9.30 pm (opposite Jumeirah Beach Residences).
The city has a lot more to offer, even if all you want to do is shop. You just must visit the Burj Khalifa, the Dubai Museum, the Al Fahidi Quarter, the Sheikh Saeed Al-Maktoum House, the Dubai World Trade Tower, the Jumeirah Mosque, and the Dubai Frame before leaving Dubai.
Useful Tips for Dubai Shopping Festival 2022-23
Before we wrap off this blog, here are a few quick pointers to help you get the most out of the Dubai Shopping Festival 2021–2022, both in terms of shopping and live experiences:
• Get the Dubai Shopping Festival app to remain informed of the newest discounts and offers.
• Shop while most people are still in bed. You don't want to miss out on any great offers, after all.
• Know in advance where and what can be found. Before you start, do your research.
• Investigate the sale, do not resist the impulse to indulge. Consider alternatives to what you immediately require.
• To save extra money, use a credit or debit card that offers quick cashback and reward points.
• Asking locals for advice is acceptable because they may know where to find the finest places to buy goods.
Share this blog with any friends you plan to bring to the Dubai Shopping Festival so they won't miss out on the greatest information and check Our Dubai shopping festival 2022 packages. Because it's the season to be jolly and shopping shouldn't just be restricted to taking advantage of sales at festivals. We want to wish you a Merry Christmas and a happy new year.