Things To Know Before Visiting Dubai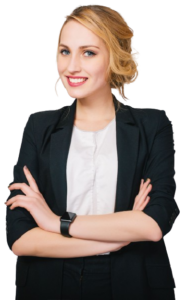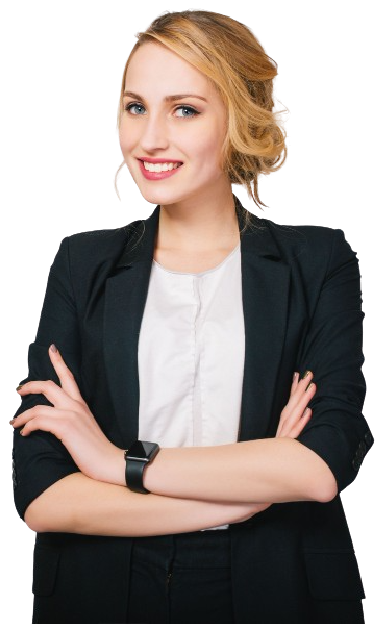 READY FOR TOUR? GET YOUR FREE QUOTE
We will ensure to deliver rememberable tour of entire life.
Things To Know Before Visiting Dubai
Dubai is tourist center of the world and home to the tallest building Burj Khalifa, the world's only seven star hotel in the world, fancy malls, super cars and gold market Additionally, Dubai is still developing to become one of the most elegantly planned cities in the world, known for its diverse cultural heritage and well-attended fiestas, but fancy malls and sky-touching superstructures are only a small part of what makes Dubai. Are you anxious about visiting this Middle Eastern Emirate for the first time? Don't worry! Here are some things to know before visiting Dubai to help make your visit to the Gulf city which you can forever cherish let begin our Dubai travel guide.
Dubai is in the middle of a desert and in summers it gets extremely hot and humid, it would be impossible to go outside and explore Dubai. Tourists who visit Dubai in summers spend their time indoor places like shopping or in fancy spas or indoor water parks. However From November to March is best time to visit the beautiful city of Dubai as the temperature stays between 12 to 30 degrees Celsius and weather is also very comfortable to explore outdoor attractions of Dubai. Moreover Dubai Shopping Festival is held in December which is best time to shop from luxury brands.
Whatever you neglect to include in your suitcase, make sure it includes many huge bottles of sunscreen. Due to the harsh conditions in Dubai, it is advised to always carry sunscreen with the maximum SPF possible. Carry body/face wipes, sunglasses, caps, water bottles, insect repellent, and other items.
Well, this is the most crucial section. Verify your documents several times, make copies of them, and carry the duplicates with you at all times, locking the originals away in your hotel. For the most up-to-date information on visa requirements, check with your local embassy. These are pretty much Travel Documents for Dubai the list can vary based on the country or individual.
However, it is generally safe to travel with money in the UAE. AED, often known as the United Arab Emirates Dirham or DH, is the nation's official currency. You can exchange your money in a number of neighborhood stores, which really frequently provide a higher exchange rate. Also extensively used are international credit and debit cards. Due to strong legislation, theft is seldom ever an issue in this nation. To be safe, though, is preferable to being sorry.
Make sure you have a list of emergency contacts and a list of Dubai's emergency phone numbers. UAE uses 220 volt electricity. Therefore, be sure to pack a travel charger and universal adaptor.
Don't just book an expensive hotel right away. Reading and researching your lodging options while keeping an eye on your budget is important because Dubai has something to offer every traveler. To minimize confusion, make reservations in advance. However, if you choose to visit Dubai during the summer, you would virtually be baking. Flights and accommodations are only inexpensive during this time.
First, we must keep in mind that Dubai, despite its modernity, liberality, and progressivism, is an Islamic nation where the populace respects its culture and traditional values. Since the city is fairly stylish, you are free to dress however you choose, but please take care not to offend the residents of your host city. Covering your legs and shoulders is preferable. Although wearing an abaya or kandora is not required because Dubai is a tourist destination, exposing too much skin in public is generally discouraged. Naturally, it would be strange to walk onto a beach without a swimsuit, shorts, or bikini on, yet you can dress whatever you choose on any other beach. Dress appropriately for the event and the location you are visiting so that you blend in rather than offend anyone. Furthermore, it is frequently swelteringly hot outside. Therefore, you should cover yourself if you don't want the UV rays to damage your skin.
It's nearly sinful to visit one of the most popular cities in the world without taking a photo! For all you photographers out there, while it may be difficult to control your excitement, it's still important to keep a few pointers in mind. Please remember to ask someone's permission before taking their photo. Take care when photographing Muslim ladies. Avoid taking images of government structures, docks, airports, industrial facilities, etc.
There are many Do's and Don'ts when visiting Dubai but this is the most important one. Speaking about booze, restaurants, hotels, and pubs will provide you with the broadest selection of beverages, from the least expensive beer or spirits to the most expensive champagne. Although 21 is the legal drinking age, several establishments don't let patrons under 25 drink. A liquor license is required to purchase alcohol in the city, and they are pricy. There is a limit to your purchase, which will be examined in the customs office, but you can also purchase alcohol from the airport shop duty-free. Even if you are a visitor or a non-Muslim, very few restaurants or bars would serve you alcohol during the holy month of Ramadan. Alcohol is on the top of the do's and don'ts when visiting Dubai list. You must be careful about alcohol if you are in Dubai this can leads to serious circumstances.
While many websites and blogs advise hiring a private taxi, keep in mind how much less expensive public transportation would be for your travels. You may spend that money on shopping and eating instead. Go for a taxi if you want a comfortable trip and have the money, but make sure to download Google Maps and keep in mind the key landmarks. You can't expect your driver to be familiar with every inch of this massive wonder of a city. However, why not choose public transportation like subways and buses if you're on a tight budget or want to minimize your trip expenses? Buses run practically everywhere, or there is a metro station nearby for the most of the important landmarks. Dubai Metro even has a gold compartment that, despite being pricey, is completely worth it. You would want an international driving license if you wanted to rent a car. Vehicles in Dubai drive on the right side of the road even though their wheels are on the left.
this was my list of things to know before visiting Dubai, I have discussed everything from travel documents for Dubai, do's and don'ts when visiting Dubai. This is complete Dubai travel guide. If you are visiting Dubai UAE. Must visit and enjoy Musandam Dhow Tours Musandam Dhow Tours